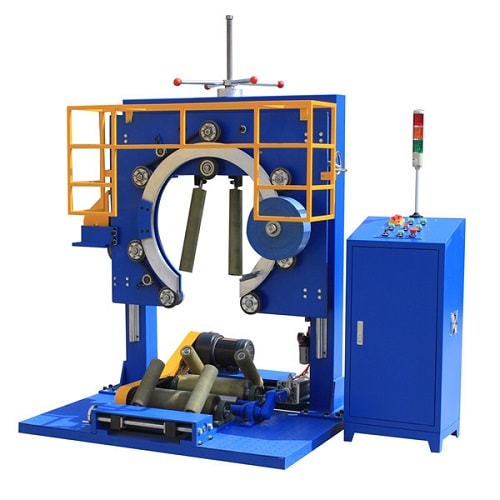 More information:  https://www.fhopepack.com
The steel wire winding packaging machine is also known as vertical ring winding packaging machine, which is specially used for the winding packaging machine of steel belt, copper belt, aluminum belt, steel wire, Pan Yuan, etc. to make the package relatively sealed, so as to play a good role in protection and decoration.
The machine is of mobile structure.
The product is hoisted in and out, with the main machine moving in and out, which can be assisted.